Mamonde Flower Lab Essence Mask 25 ml
feature of product
Flower Lab Essence Mask
Flower Lab Essence Mask
An ultra-adhesive mask that effectively delivers nutrients to the skin with 2,000 ppm of flower extract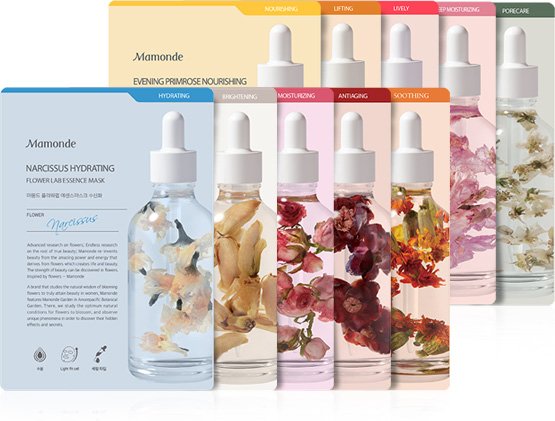 One

Flower filtering care effect

The 2,000 ppm flower extract ingredient is effectively absorbed into the skin as dense particles through three filtering processes to help care for the skin in a healthy and powerful way.

2

3 types of essence by skin type

3 types of essences tailored to your skin type and worries

Light Fit Cell is a cellulose sheet extracted from wood pulp such as eucalyptus. It is a sheet that adheres to the skin smoothly and transparently and keeps moisture for a long time.
Flower Lab Essence Mask (10 types):
Eoseongcho: Pore care 
Hibiscus: Deep moisturizing
Pomegranate: Lively
Honeysuckle: Lifting
Evening Primrose: Nourishing
Calendula: Soothing
Camellia: Anti-aging
Rose: Moisturizing
Magnolia: Brightening
Narcissus: Hydrating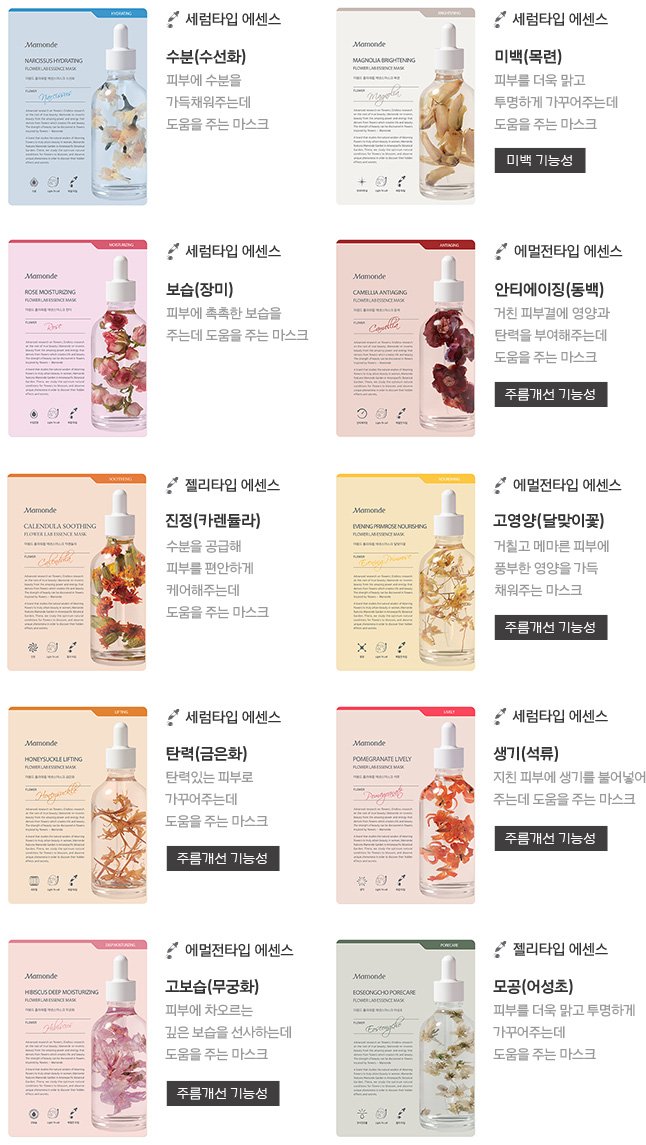 Super-adhesive mask that is transparent and moisturizing with fibers of wood, such as eucalyptus
2

Contains 2,000 ppm of active ingredient (flower extract)

3

25ml premium feeling essence