CENTELLA TROUBLE TONER
using all parts of the centella asiatica from the leaves
to the flowers and even the stem
Mamonde Centella Trouble Toner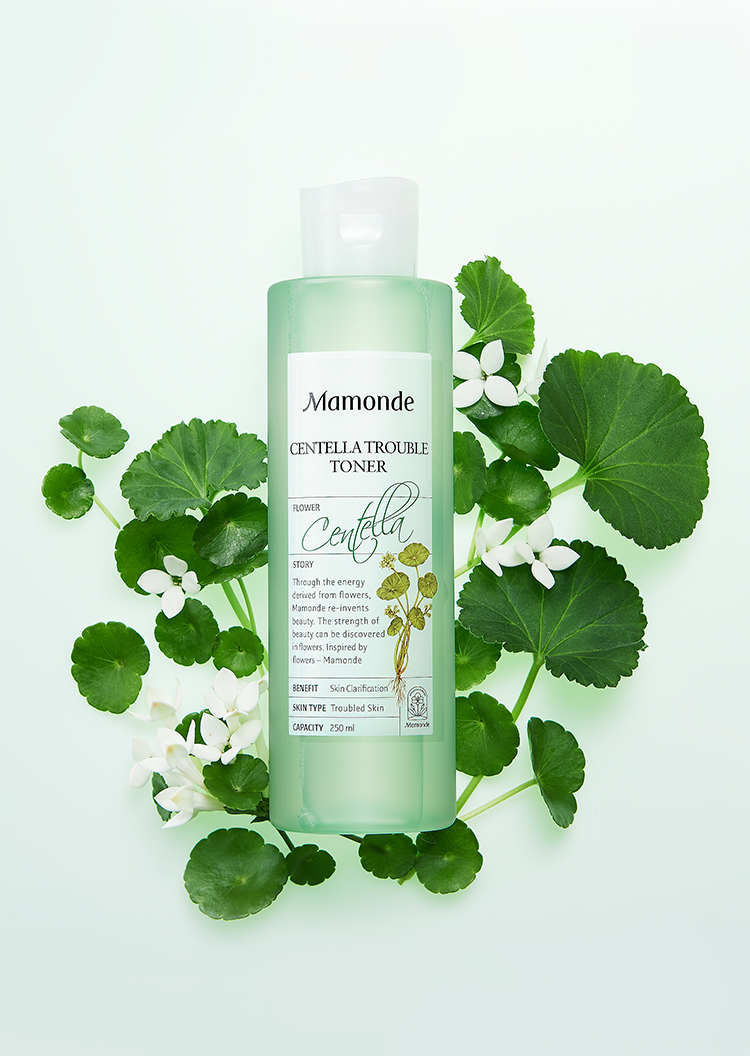 98.32% centella asiatica water*
#Centella asiatica toner #Anti-trouble toner #Centella toner
CENTELLA TROUBLE TONER that helps soothe skin
irritated by external environmental factors

* Centella asiatica extract that is, in general, not stabilized in water
but is instead stabilized in a toner formula using hydration technology.
Centella asiatica extract for skin soothing and purification
All parts of the centella asiatica from the leaves to the stem
and flowers are put into the toner to help purify and soothe skin
irritated by external environmental factors.
Sebum control and exfoliating
It controls sebum and removes dead skin cells
through natural BHA to keep the skin clean and smooth.
8Free
Free of animal ingredients, mineral oil, perfume, polyacrylamide,
synthetic color, imidazolidinyl urea, triethanolamine and silicone oil
TEXTURE
HOW TO USE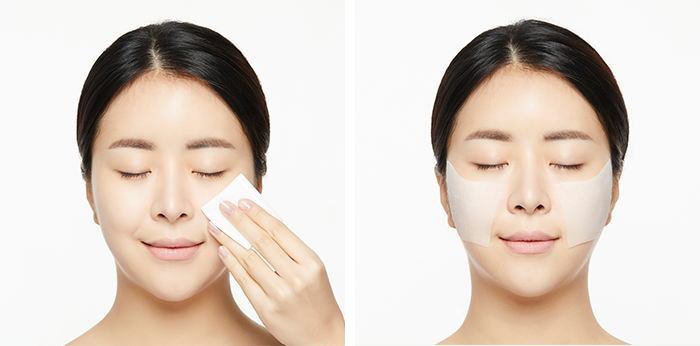 Soak a cotton pad in the toner
and gently wipe the face
along the skin texture
to remove sebum and dead skin cells.
Put a cotton pad fully soaked
in the toner onto the face
when it's irritated to help soothe it.
Why Centella asiatica?
Benefits of centella asiatica extract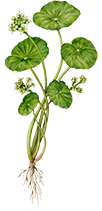 There have been many studies
about the skin soothing effect of centella asiatica extract.
Centella Trouble Toner uses the hydration technology
that melts functional ingredients in centella asiatica extract
into small particles and stabilizes them in the formula.
The special low viscosity hydration technology improves
the texture of the product, which mimics the lipid structure
of the skin barrier to enhance the skin's hydration.