Laneige Clear-C Advanced Effector_EX 150ml
Superberry Extract 92.5%
Boosts up with clear and transparent vitamin energy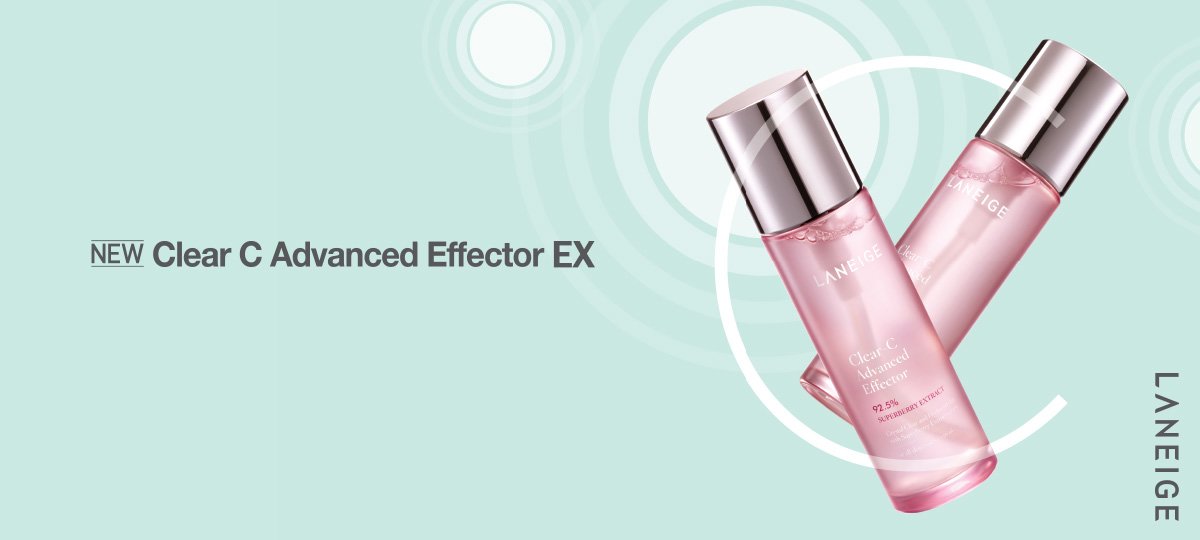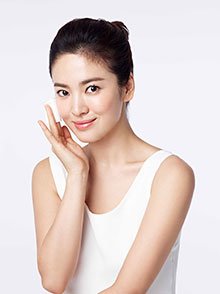 One

92.5% Super Berry Extract rich in Vitamin C

Antioxidant Care of Super Berry Extract Super Berry Extract, which has more than 4 times the antioxidant effect of vitamin C, such as acerola and acai berry, found in nature prevents skin oxidation and makes it healthy.

2

Clear and brightening care

Laneige's original essence, Mela Crusher and Clear C's Super Berry Extract meet, and the brightening effect that suppresses the production of melanin creates 3.5 times synergy to create a clearer and more transparent skin tone.

3

Water type booster with fast absorption

A water-type booster that is quickly absorbed by the skin and moisturized. Unlike conventional water essence, which is difficult to control the amount used at once, pumping allows you to accurately and easily adjust the amount used at once.
How to use
Try custom-made care in the morning and evening with a dedicated 'dual cotton' with a different front and back built-in product!
* All products of LANEIGE Clear C Advanced Effector are equipped with 60 exclusive high-quality cotton pads.
Morning (wave? Pattern)
Good morning texture care that saves makeup '
If you wipe the skin with essence on the wavy surface of the cotton, the skin texture will be smoother and softer, so the makeup will get better
One

Up ↑ & Down ↓: Texture care for smooth face

Up ↑ (?): Start from the center of the chin and pull it up in the direction of temple play.
Down ↓ (? ~ ?): Start from the center of the forehead and apply in the direction of temple play, then gently sweep down the forehead along the chin line. Repeat for the other face.

2

Down ↓ & Up ↑: Circulation care for bright and healthy complexion

Down ↓ (? ~ ?): Blackhead and sebaceous nose and nose drops are wiped from top to bottom to evenly manage skin tone.
Up ↑ (?): To keep the skin full of vitality throughout the day, pull it up in the direction of the face around the neck so that blood circulation is smooth.
Night (smooth? Surface)
Good Night Tok Toc Care
Applying an essence on the dense side of the cotton and tapping it on the skin improves absorption, keeping the skin moist overnight.
One

Tok Tok Care: Rapid penetration of antioxidants

By tapping the cotton pads from the center of the face outward, the antioxidant component of Clear C Essence is effectively absorbed into the skin.

?: Starting from the center of the chin, tap in the direction of temple play. Repeat the other face.?
?: Tap lightly around the forehead in both directions.

2

Meticulous care: follow the curves of your face

The area around the nostrils, which is a curved part of the face, is gently pressed with a cotton pad to thoroughly absorb the contents.

3

Moist care: deeply moisturizes in the skin

Cover the entire face with a small amount of hands so that the remaining essence ingredients can be absorbed deep into the skin.