TRIPLE MULTI CLEANSING FOAM
A 3-in-1 multi cleansing foam, which removes makeup, sun cream, and
dead skin cells in one step to leave your skin feeling refreshed as if it was washed with water infused with iris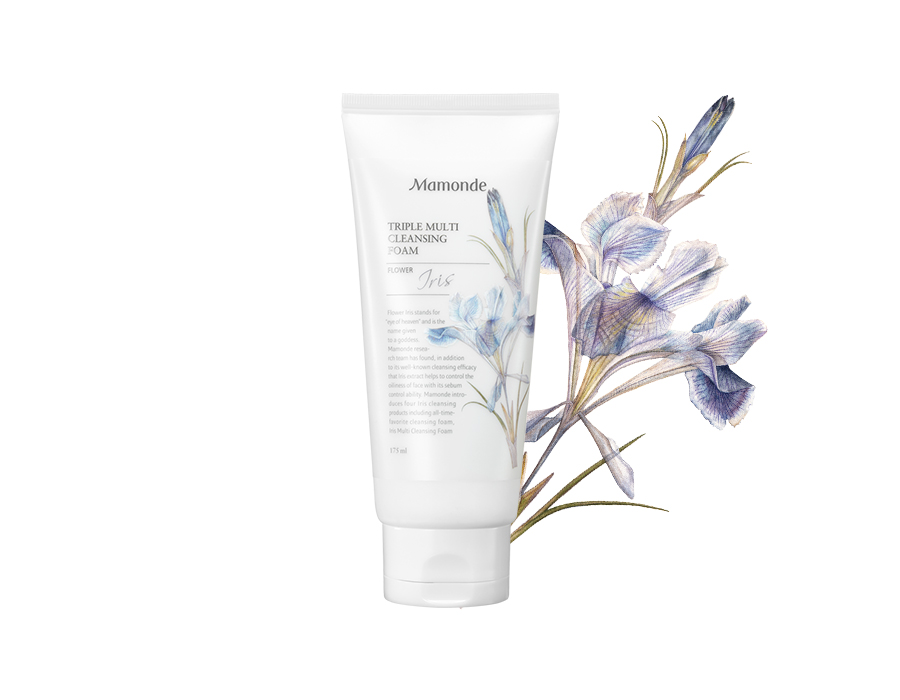 Quick and simple cleanser
Dual cleansing is not necessary. The foam can be used to remove sun cream and makeup.
Refreshing cleanser
Even people with oily to combination skin can feel refreshed after cleansing.
Safety
4 FREE
Free of mineral oil, animal ingredients, tar dye, sulfate-type detergents
HET-CAM tested
Instructions
How to Use the Triple Multi Cleansing Foam
Take an appropriate amount, lather to create plenty of foam, then gently massage the foam onto the face, and wash off with water.
(Can remove lip & eye makeup.)