Mamonde PROBIOTICS CERAMIDE CREAM 60ml
Mask, stress and unhealthy lifestyle...
If you are worried about your skin health, this is for you.
Mamonde
#Probiotics Ceramide Cream
for your everyday skin health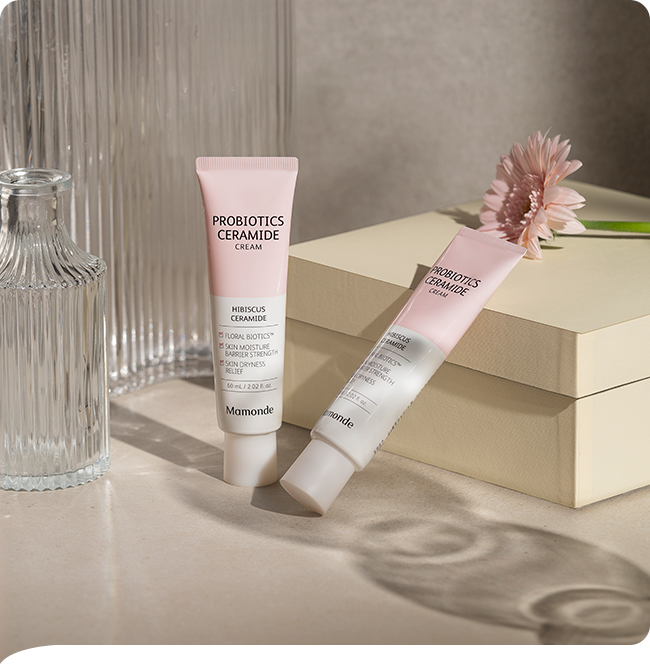 * Note: This is a cosmetic product that is to be applied on the skin, and is not edible.
#Probiotics #7-layer ceramide
#Probiotics cream
#Healthy skin moisture barrier
#Double barrier cream
Presented by Mamonde for healthy skin
A choice you won't regret! Trust Mamonde!
Lightweighted moisture barrier cream for a healthy and
strong skin barrier with the power of Floral Biotics™ and
7-layer ceramide
The more you apply
#Probiotics Ceramide Cream,
the healthier your skin becomes
POINT 1

Healthy and strong
moisture barrier for
the skin
POINT 2

Non-sticky
moisturizing cream
POINT 3

Clean Mild
Formula
A healthy skin moisture barrier is the key to healthy skin!
Essentials for a healthy skin moisture barrier!
Perfect double barrier care with
Floral Probiotics X 7-layer Ceramide
for healthy skin barrier that's strong
against (external) irritants all year around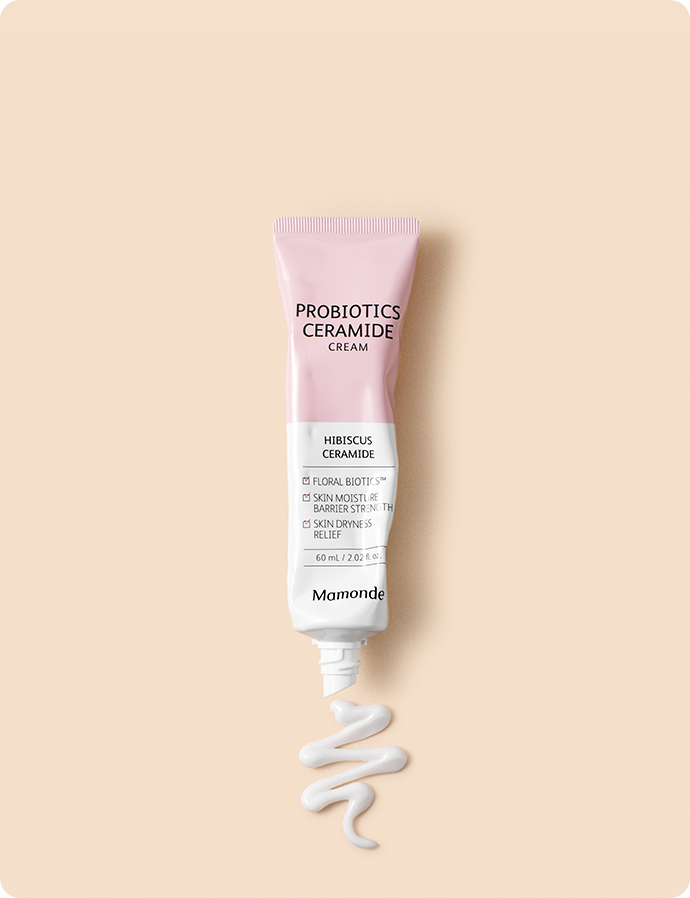 * Contains Lactobacillus Ferment Lysate
Floral Biotics
Probiotics*, prebiotics and
postbiotics to improve the
health of the skin ecosystem
and boost its natural strength
7-layer ceramid
Skin-friendly and
eco-friendly7-layer
ceramide for a healthy and
solid moisture barrier
Mamonde's Microbiome
Technology is on another level!
Floral Biotics™, unique microbiome
ingredient of Mamonde

1
Improves the damaged skin
moisture barrier
2
Provides hydration and
strengthens the skin moisture barrier
3
Provides moisture and
soothing
Floral Biotics
Moisturizing
ingredient
from hibiscus
Probiotics
Prebiotics
Postbiotics
POINT 2
Clean Mild Formula,
safe and good for the skin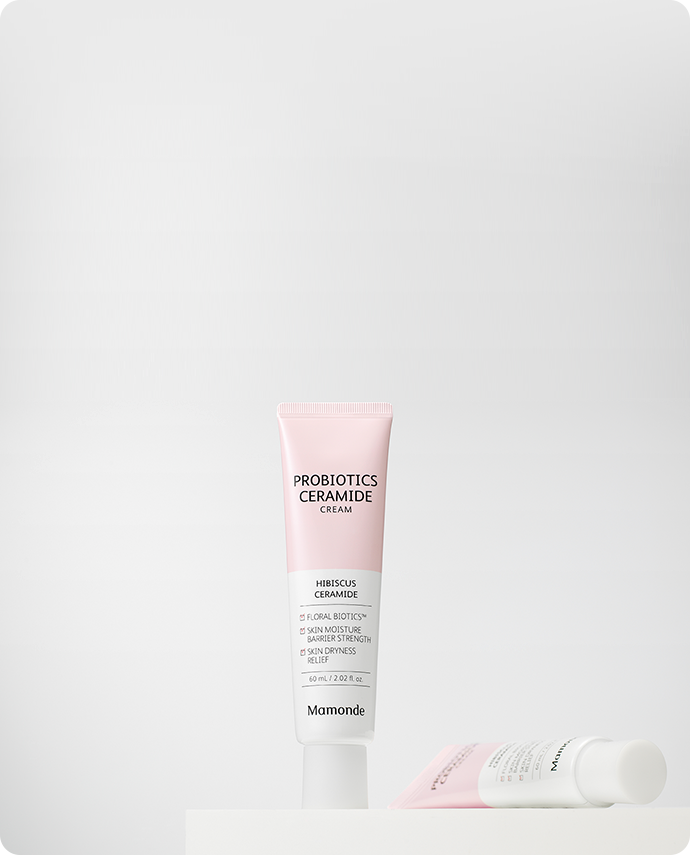 Hypoallergenic tested
Non-comedogenic tested
Dermatologically tested
Skin irritation tested on sensitive skin
8 FREE
Free of animal ingredients, mineral oil, polyacrylamide,
imidazolidinyl urea, triethanolamine, synthetic color,
PEG surfactant and paraben
Vegan-friendly formula
Anti-wrinkle cosmetic product
POINT 3
No more heavy or rich textured
ceramide cream!
A lightweight texture that
delivers deep hydration
The texture feels almost like
yogurt cream
Does deep hydration ceramide cream
have to feel rich and heavy on the skin?
No. It can feel smooth and creamy when it's applied.
That's how Mamonde ceramide cream feels.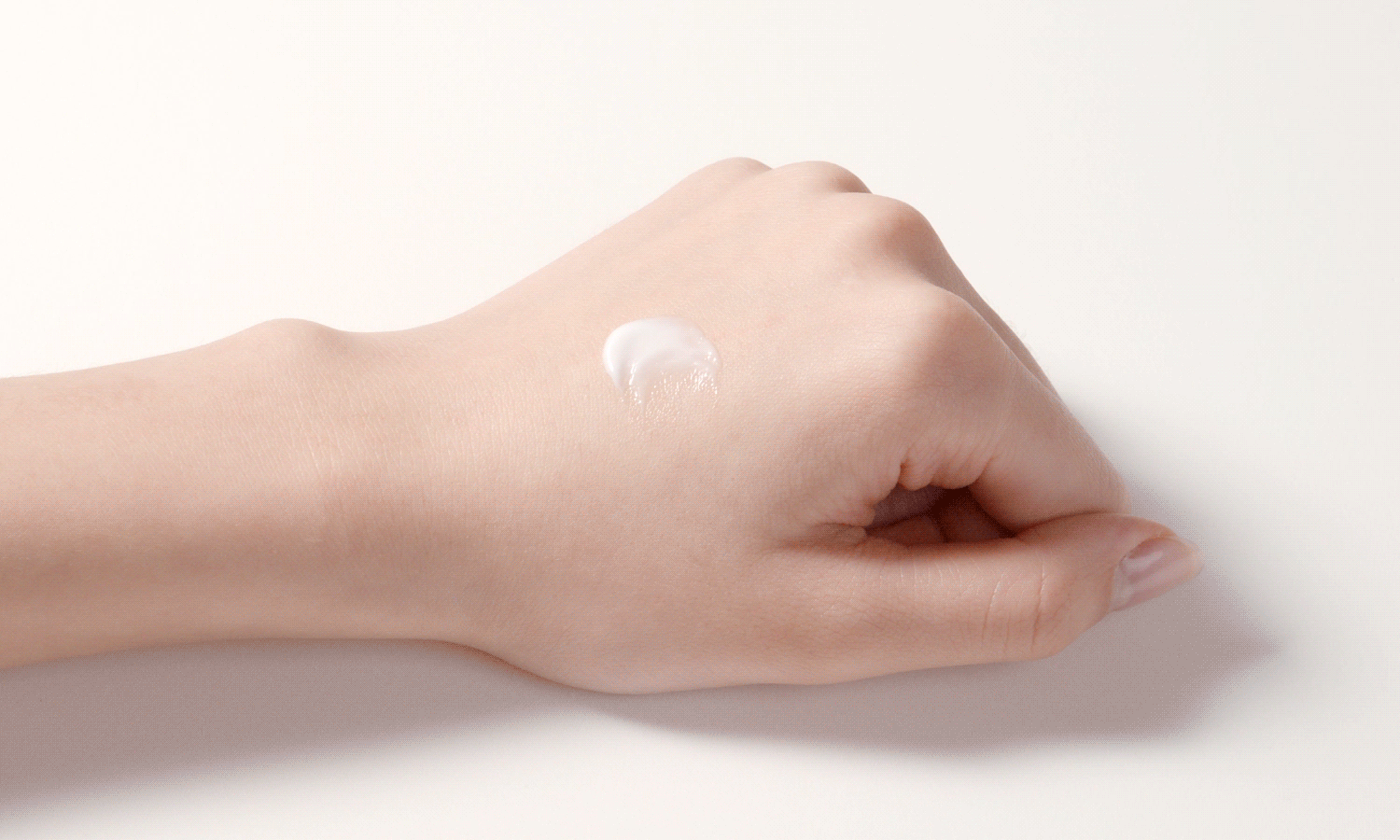 Recommended for
Those who have dry skin
Those who want a non-sticky, deep hydration cream
Those who want to have a healthy skin moisture barrier
Those who prefer a mild cream that's not irritating
on the skin
Those who need relief for skin irritated by wearing
a face mask, stress and/or other external factors