Mamonde FLORAL HYDRO EMULSION 150ml
A hydrating, balancing emulsion that instantly moisturizes dry skin
with an ultra hydrating application and adhesive absorption.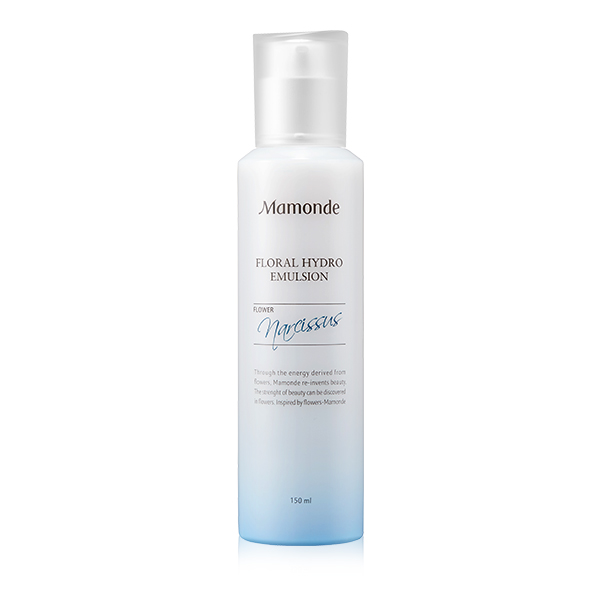 Water Cycle 
Step 1: Absorbent texture quickly replenishes skin with moisture Step 2: Intense moisture delivery Step 3: Moisture lock to reduce loss of moisture
Hydration Lock Effect with an Extreme
Hydrating Texture
Cream particles were added to a water base for refreshing absorption and longer lasting moisture.
Micro-Molecular Hyaluronic Acid
Re-hydrate the deepest layers of your skin with micro-molecular hyaluronic acid made of small particles.
4-FREE
Animal ingredients, mineral oils, dyes, triethanolamine
Flower Story - Narcissus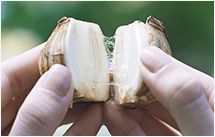 More Powerful Hydration Through the
Superior Moisturizing Effects of Narcissus Bulbs
The secret to remarking moisture and hydration was found
through the "hydration storage ability" of Dutch Masters,
which store hydration in its bulbous plant throughout the long winter
before blooming in the early summer, and the hydration circulation ability
of polyvoltine Erlicheer, which blooms multiple flowers from one stalk.
Log of Mamonde Garden
Line Description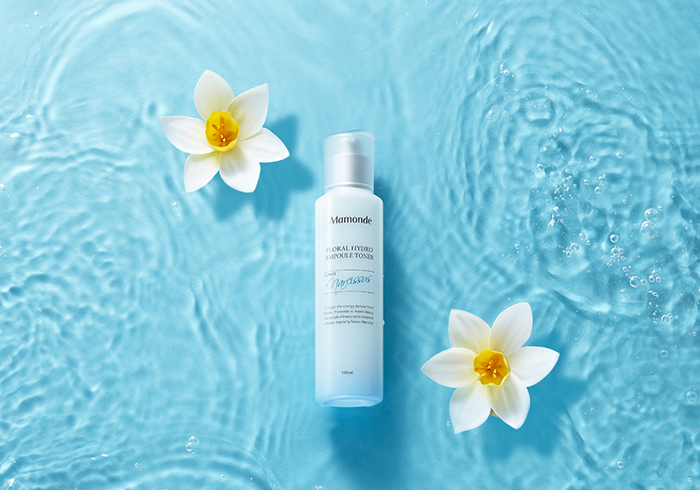 Floral Hydro Ampoule Toner
Hydrating ampoule toner featuring
an ampoule texture and abundant hydration
that recharges dry skin with moisture
that only comes from daily ampoule use.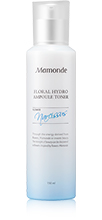 Floral Hydro Emulsion
A hydrating, balancing emulsion that
instantly moisturizes dry skin with
an ultra hydrating application and
adhesive absorption.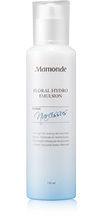 Floral Hydro Cream
A gel cream with a refreshing texture that captures and provides long-lasting moisturization.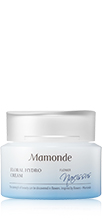 Floral Hydro Mist
A fast-working mist that instantly hydrates when sprayed on dry skin and helps keep moisture from escaping from the surface of the skin.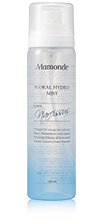 Directions
Dispense small amount into hand and gently wipe or apply onto face starting from the nose outward.
Use morning and evening.