Mamonde EVERYDAY AQUA SUN CREAM 50ml
A moisturizing sunscreen that provides a high level of protection against UV rays, and at the same time hydrates and nourishes the skin.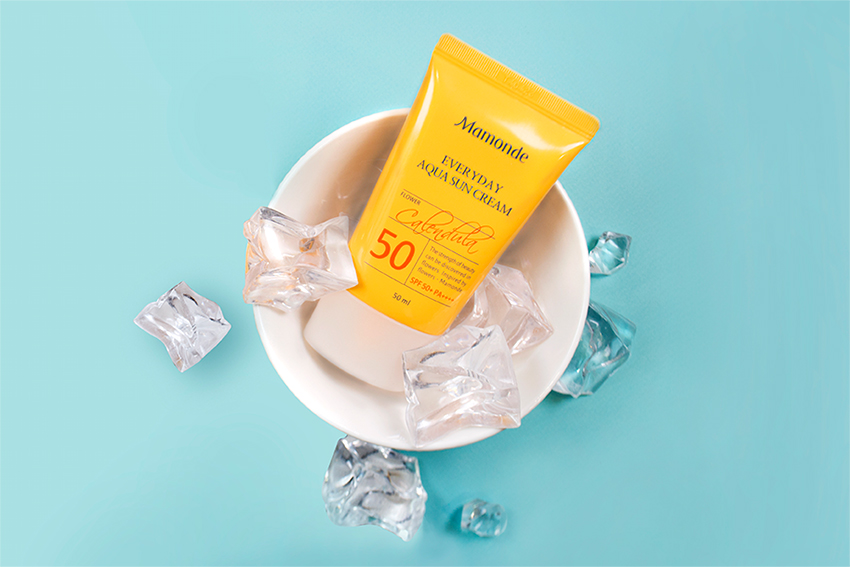 Powerfully blocks out UVA, UVB
Powerfully protects the skin from UV rays with an upgraded PA protection factor (4+)
Calendula Complex™
Treats skin that is exposed to the sun to keep it healthy with calendula extract & madecassoside
Palliative effect of cotton extract
The cotton extract has a palliative effect on fine dust, which damages the skin barrier and speeds up aging
Hydrating water splash texture
The water splash texture, in which drops of water explode, allows the cream to go on the skin lightly and smoothly to deliver a good feeling of hydration
Effect & Ingredients
Calendula Complex™ = Calendula extract + Madecassoside
Calendula Extract
Well known as a raw material that helps with skin regeneration by treating damaged skin and protecting the skin from infections and viruses
Madecassoside
Derived from centella asiatica (asiatic pennywort), it is well known for its effects of restoring damaged skin and strengthening the skin barrier. In particular, because it suppresses inflammation from dead skin cells as a result of exposure to UV rays, madecassoside is excellent for soothing the skin after exposure to UV rays.
Cotton Extract
Cotton is white when it blooms and turns purple when it falls. Cotton is frequently used as raw material for infection treatment and skin care. Nowadays, cotton extract is used to reduce the stress the skin gets from exposure to fine dust.