Renewed Product!

BRIGHTENING BLOSSOMING OVER POWDER CUSHION
Cushion that covers skin defects and pores cleanly and creates long-lasting, bright skin
One

Peach blossom powder containing clean cover

Peach blossom powder blends well with the cover particles in the cushion to cover skin defects and pores cleanly

2

Soft skin without applying powder

Delivering freshness to shiny skin, creating smooth skin without applying powder

3

Bright cover without shine, lasting 12 hours *

Sebum control soft powder absorbs excessive sebum and fixes makeup brightly without worrying about darkening

* Human application test results, women living in Shanghai aged 25-30, 2017.02.10-03.07, SGS (Shanghai, China)
Characteristic
Make it powdery! Perfect for a long time! Evolution of a soft cover!
AD Brightening Cover Powder Cushion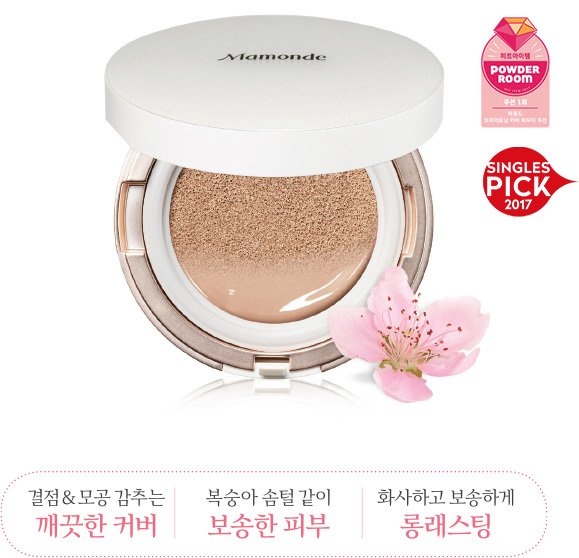 The secret of the more advanced peach blossom cushion!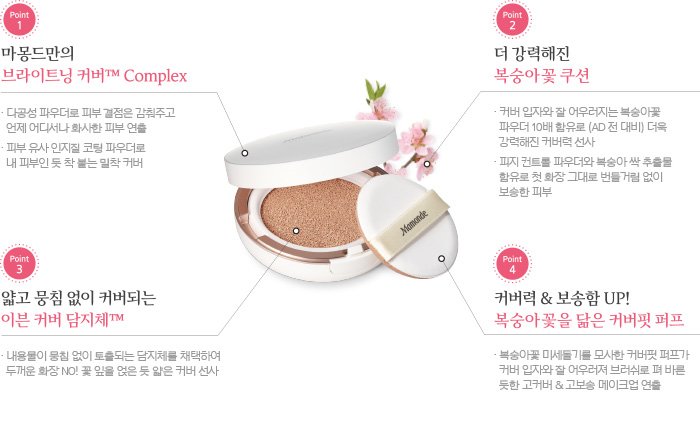 color
Brighter tone up vs. Half tone up naturally!
Please choose a color according to the desired degree of brightness.
Pink base-one tone brighter skin
Mamonde's bright pink base color inspired by peach blossoms

No. 17
Light peach

21C
Medium peach

23C
Natural peach
Yellow Base-Half Tone Clearer Skin
Mamonde's natural, non-greasy color designed for a clean cover

21N
Medium beige

23N
natural beige
Color TEST
Color development by hot water when applied to No. 21 skin tone (individual differences)

Light TEST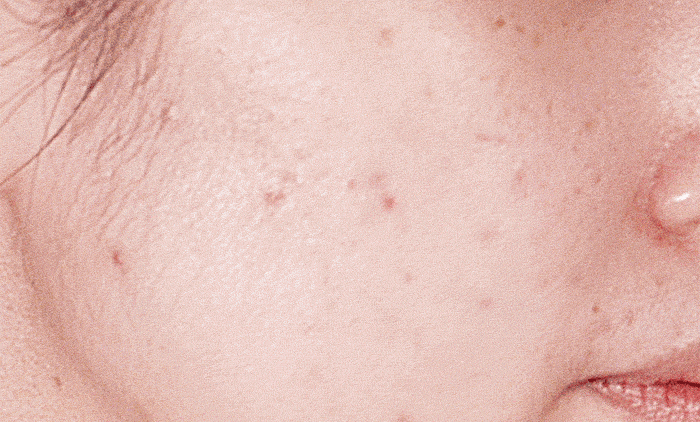 When applying brightening cover powder cushion with only skin and lotion applied (individual differences)
Cleans up blemishes and pores
Produces smooth skin without powdery shine
Check the expressive tone tone skin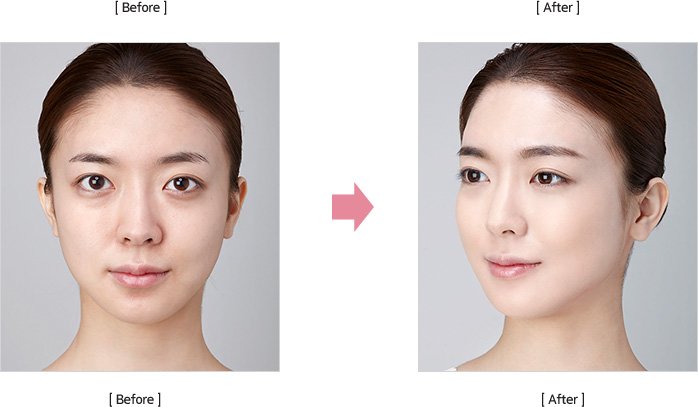 Human body application test result
Make it powdery! 12 hours bright and clean skin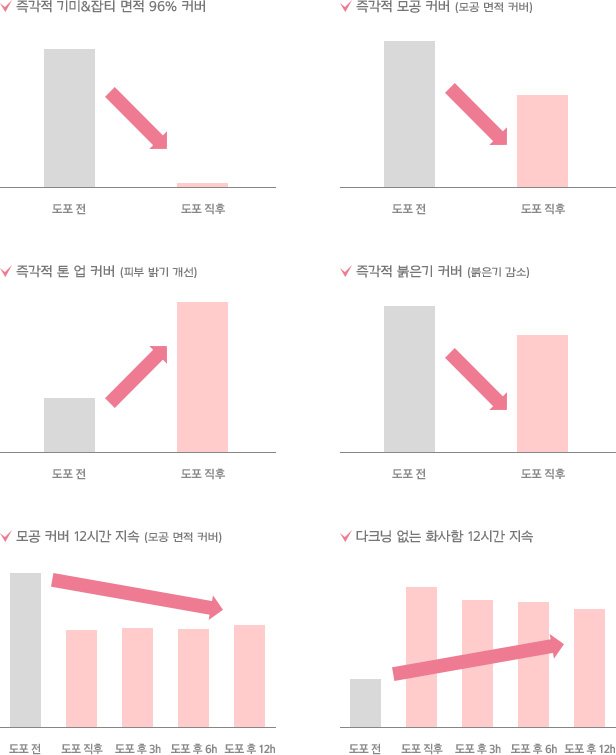 Make-up effect test in hot and humid weather * during the rainy season

Human body application test result
Subjects: Women living in Shanghai aged 25-30
Test period: 2017.02.10-03.07
Testing agency: SGS (Shanghai, China)
As a result of proceeding with the representative number 21C, there may be differences depending on the number
Hot and humid weather in the rainy season: In the rainy season simulated (similar) conditions (24 ± 1 ?, relative humidity 70 ± 5%)
After application, 0 hours ~ 2 hours 40 minutes → 20 minutes rest in the rainy season simulation (similar) condition → 3 hours ~ 5 hours 40 minutes → 20 minutes rest in the rainy season simulation (similar) condition → 6 hours ~ in the rainy season simulation (similar) condition Product evaluation after 11 hours 40 minutes → 20 minutes rest