AGE CONTROL POWER CREAM
An anti-aging cream that quickly absorbs into rough skin to improve fine lines
and add adhesive moisture for the look of rough, plump skin.
Functional product for wrinkle improvement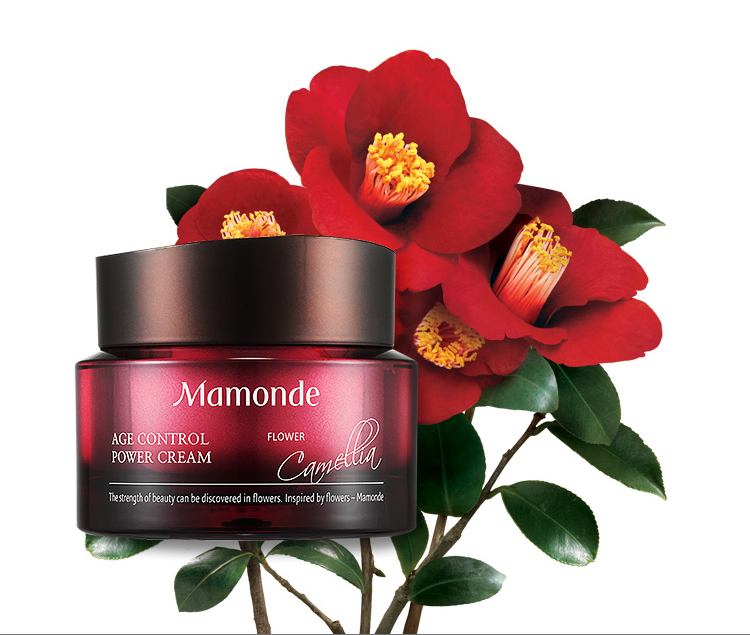 Camellia Saponin Antiaging
Saponin, which is an effective ingredient for powerful antiaging found in camellia flowers, improve signs of aging to create youthful and healthy skin.
Strong Moisture Barrier from Camellia Oil
The camellia oil forms an oil moisture barrier over the skin to relieve dryness and provide strong protection over the skin.
Ultra Nourishing Effects of Shea Butter
Shea butter, a plant based ingredient extracted from the fruits of shea trees, supply dry skin with abundant hydration and nourishment.
Flower Story
Camellia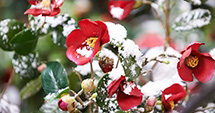 The Flower with the Powerful vitality to Endure Through Snow
The camellia blossoms during the heart of winter and falls in clusters.
Even after falling, these clusters retain their shape above the snow for 1 week. The secret to antiaging was discovered from the powerful vitality of camellia flowers that maintain their bright red petals amidst the snow.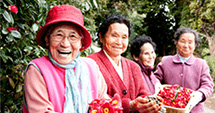 Beautiful Purchase Pledge with a Camellia Town in Jeju
Camellia Town in Jeju is home to beautiful camellia trees with red petals.
Because they do not use agricultural pesticides or chemical fertilizers in the cultivation process, the camellia flowers and camellia seeds are clean and pure raw ingredients. When camellia flowers fall after enduring the strong sea breeze and the severe cold of winter over 365 days, the fallen clusters are gathered and used as raw materials.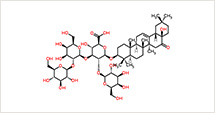 Antiaging Effects of Saponin in Camellia Flowers
Camellia saponin from camellia flowers was discovered to have outstanding antiaging effects through 35 years of camellia research, which led to success in extracting 1.5 times more saponin content than typical extraction methods through an eco-friendly, customized technique.
(Eco-friendly Customized Technique: Low-energy processing method, Conventional Extraction Method: Methanol extraction method without a circulation process.)
Directions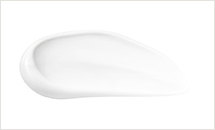 Age Control Power Cream Formula
During the cream stage after cleansing in the morning and evening,
take an appropriate amount and spread over the entire face.
"Feels like new born ;)"
"I don't know much about anti age products, but I can sure tell this is a good one. I both see and feel results. I wonder how long it will last!? Maybe I will try some other brand to compare. Any people tried this one? "Lynn"