Description
Highly adhering/long-lasting pact perfectly fits skin with super air-light airy powder
1. Light yet close adherence
2. Matte finish that lasts all day
3. Natural detailed cover
Key Points
Light But Perfect!  Light All Day! Matte! Perfect!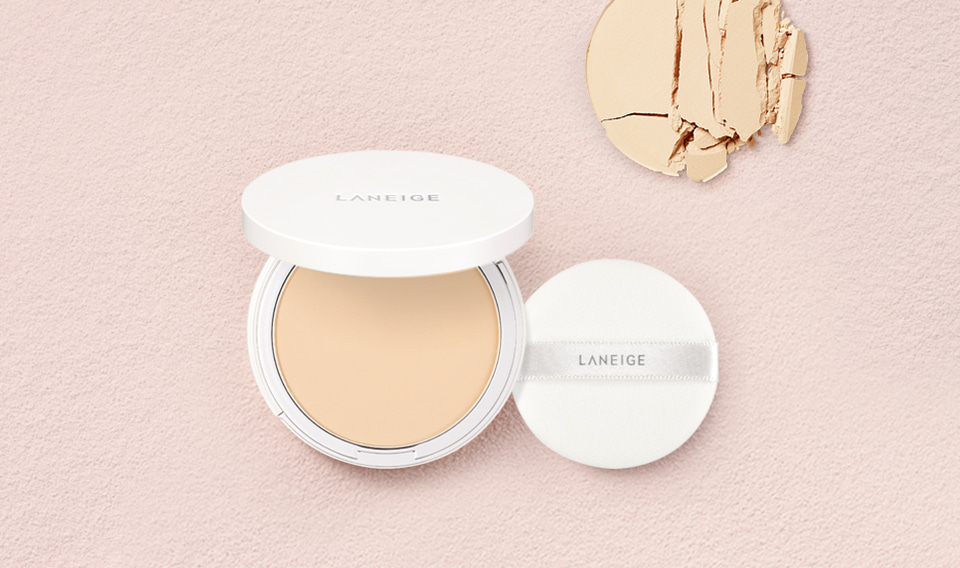 The golden ratio of skin-friendly oil binder and powder binder expresses highly adhering light yet perfect makeup
Matte finish that lasts all day
Film former substance keeps skin matte all day long by fixing makeup densely
Natural detailed cover
The triple uneven texture cover powder expresses smooth, flawless skin texture by covering uneven skin texture and fine curves evenly in detail
How To Use
With the puff, take an appropriate amount and evenly apply on the entire face or on areas where makeup fades easily. Press on curved areas in detail as a finishing touch.
Ingredients
*Light Fit Pact No.13 Ivory
TALC, MICA, POLYETHYLENE, TITANIUM DIOXIDE (CI 77891), BORON NITRIDE, SILICA, ETHYLENE/ACRYLIC ACID COPOLYMER, BUTYLENE GLYCOL DICAPRYLATE/DICAPRATE, POLYGLYCERYL-2 TRIISOSTEARATE, NYLON 6/12,
PHENYL TRIMETHICONE, IRON OXIDES (CI 77492), DIMETHICONE, LAUROYL LYSINE, TRIETHOXYCAPRYLYLSILANE, FRAGRANCE / PARFUM, HYDROGENATED LECITHIN, ETHYLHEXYLGLYCERIN, IRON OXIDES (CI 77491), METHICONE, ALUMINA, ACRYLATES/TRIDECYL ACRYLATE/TRIETHOXYSILYLPROPYL METHACRYLATE/DIMETHICONE METHACRYLATE COPOLYMER, GLYCERYL CAPRYLATE, IRON OXIDES (CI 77499), LIMONENE, LINALOOL, CYCLOPENTASILOXANE, TRIMETHYLSILOXYSILICATE, TOCOPHEROL

*Light Fit Pact No. 21 Beige
TALC, MICA, POLYETHYLENE, TITANIUM DIOXIDE (CI 77891), BORON NITRIDE, SILICA, ETHYLENE/ACRYLIC ACID COPOLYMER, BUTYLENE GLYCOL DICAPRYLATE/DICAPRATE, POLYGLYCERYL-2 TRIISOSTEARATE, NYLON 6/12, IRON OXIDES (CI 77492), PHENYL TRIMETHICONE, DIMETHICONE, LAUROYL LYSINE, IRON OXIDES (CI 77491), TRIETHOXYCAPRYLYLSILANE, FRAGRANCE / PARFUM, HYDROGENATED LECITHIN, ETHYLHEXYLGLYCERIN, METHICONE, ALUMINA, ACRYLATES/TRIDECYL ACRYLATE/TRIETHOXYSILYLPROPYL METHACRYLATE/DIMETHICONE METHACRYLATE COPOLYMER, GLYCERYL CAPRYLATE, IRON OXIDES (CI 77499), LIMONENE, LINALOOL, CYCLOPENTASILOXANE, TRIMETHYLSILOXYSILICATE, TOCOPHEROL

*Light Fit Pact No. 23 Sand
TALC, MICA, POLYETHYLENE, TITANIUM DIOXIDE (CI 77891), BORON NITRIDE, SILICA, ETHYLENE/ACRYLIC ACID COPOLYMER, BUTYLENE GLYCOL DICAPRYLATE/DICAPRATE, POLYGLYCERYL-2 TRIISOSTEARATE, NYLON 6/12, IRON OXIDES (CI 77492), PHENYL TRIMETHICONE, DIMETHICONE, IRON OXIDES (CI 77491), LAUROYL LYSINE, TRIETHOXYCAPRYLYLSILANE, FRAGRANCE / PARFUM, HYDROGENATED LECITHIN, ETHYLHEXYLGLYCERIN, METHICONE, ALUMINA, IRON OXIDES (CI 77499), ACRYLATES/TRIDECYL ACRYLATE/TRIETHOXYSILYLPROPYL METHACRYLATE/DIMETHICONE METHACRYLATE COPOLYMER, GLYCERYL CAPRYLATE, LIMONENE, LINALOOL, CYCLOPENTASILOXANE, TRIMETHYLSILOXYSILICATE, TOCOPHEROL