FIRST ENERGY SERUM
A flower aged vinegar serum with honeysuckle that boosts
the skin with moisture and firmness from the inside out.
Functional product for wrinkle improvement and brightening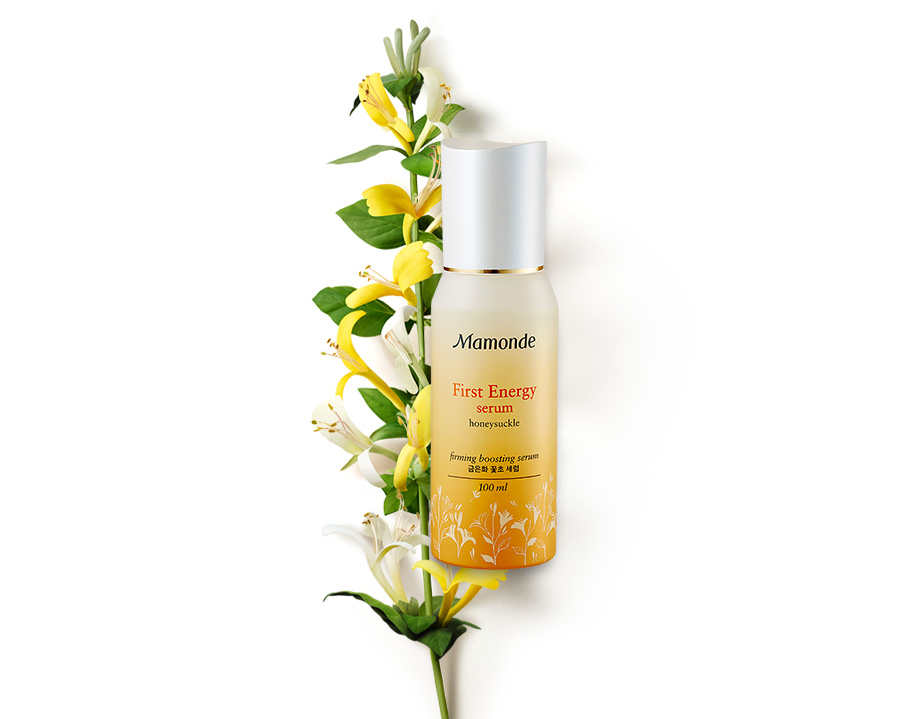 The first essence that is used right after cleansing, which is the step when good skin is determined.

The rich, nourishing serum formula is best used for dry skin or in seasons with cold winds such as fall or winter.

A boosting serum that achieves tight, smooth, and glowing skin from the inside out with impeccable firmness.
Effects
3 Upgrades in the Flower Aged Vinegar
1. Increased Fermentation Time: More antioxidants were produced by increasing the fermentation time from
60 days → 1 year
In the flower aged vinegar serum that was perfected over a long 1-year period of waiting after enduring through the 4 seasons of spring, summer, fall, and winter, antioxidants have become even more abundant during the extended fermentation time, resulting in improved effects for skin firmness.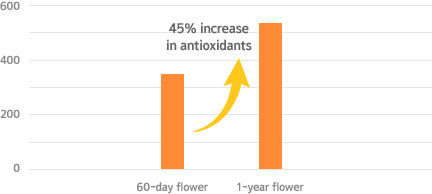 2. Increase in New Ingredients: Added Lactobacillus Ferments from Honeysuckles
Mamonde has researched the surface of flowers by focusing on the natural principles of flower fermentation. At the end of observing honeysuckles that change from white to yellow, we discovered a type of lactobacillus in this special flower.
3. Increased Flower Aged Vinegar Content: Increased flower aged vinegar content in place of water
Contains 81.31% lactobacillus ferments from honeysuckle and 1-year aged flower vinegar
Directions
Boosting Essence for Each Skin Type
Choose the right boosting essence for your skin type starting from the first step after cleansing!
Your skin type is the first thing you should consider for the most healthy way to take care of your skin immediately after cleansing.
That's because the factors that your skin needs differ according to sebum and hydration.
If you have an oily or combination skin type, where your face feels greasy and dry at the same time, you need to fully hydrate your skin with a water-type product.
Those with dry skin that lacks both water and oil must moisturize their skin using a serum-type product.