Laneige Watery Sun Cream SPF50+ PA+++ 50ml
Perfect defense of UV rays is basic!
Keeps moisture barrier moisturized all day long even under the hot sunlight!
Moisture sun cream effectively blocks UV rays with the watery texture and refreshingly charges skin with moisture


1. Moisture sun cream to keep skin moisturized
Ingredients such as moisture- and nourishment-rich Birch sap and skin moisturizing factors keep skin moisturized all day long even under the hot sunlight
2. Strong UV protection function
SPF50+, PA+++ strongly blocks UV rays
*UV protection cosmetic
Waterproof sun cream that's resistant to sweat and water
*Waterproof dermatological tests completed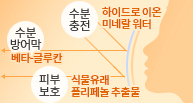 Laneige Water Screen ™
Moisture Barrier Technology to Protect Skin
Optimized technology to protect moist and healthy skin easily and dry from various external environments.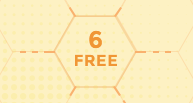 6-Free Formula
No additives: mineral oil / animal raw materials / tar pigment / talc / triethanolamine / imidazolidinylurea
How to use
Shake lightly before use.

In the final step of basic care, apply the appropriate amount evenly.

Pat lightly for absorption.