LANEIGE Water Sleeping Mask [Lavender]
Say good night to your skin tonight.
Good morning skin cleansing while sleeping Good Morning skin-moisture sleeping care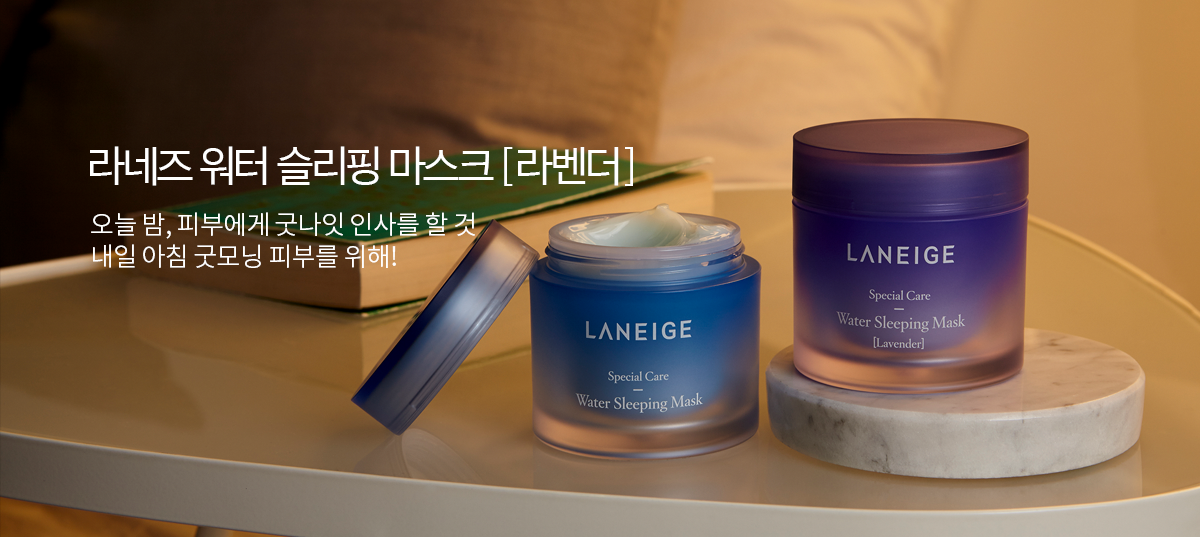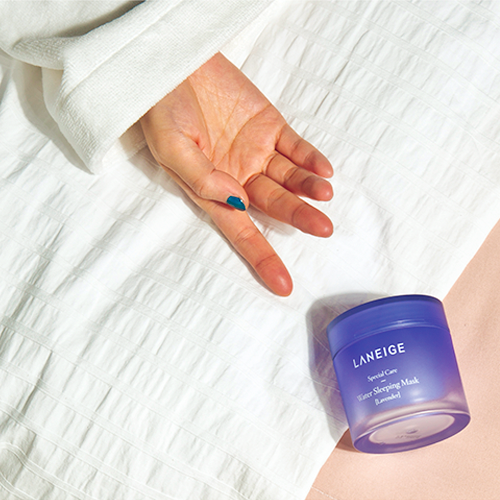 Cleanse your skin while you sleep – moisture sleeping care
Find it in the secret of sleeping sound sleep, sleeping care!

Skin exposed to various harmful environments in a busy and passionate everyday life without any sleep. Are you sleeping right now?

For stressed and tired skin during the day, it is a little easier during the night and requires special skincare.

If you apply it and fall asleep as it is, then the next day, start sleeping care that creates a pleasant skin condition.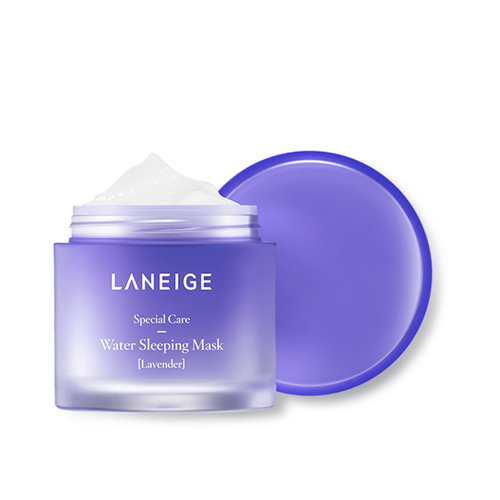 15th anniversary of launch, bestseller loved in 13 global countries
Why is my skin dull and dry when I can't sleep? How does our skin change while sleeping?

Sleeping beauty leader, Laneige has been continuously evolving water sleeping masks through research on sleep and skin for the past 17 years.

Cumulative sales exceeded 25 million! Experience the best-selling water sleeping mask loved by 13 countries around the world.