Mamonde Two Step Perfect Brow Mascara 1.3 g
feature of product
Two Step Perfect Brow Mascara
Shaping and coloring at the same time! Eyebrow that completes all-natural eyebrow color with two steps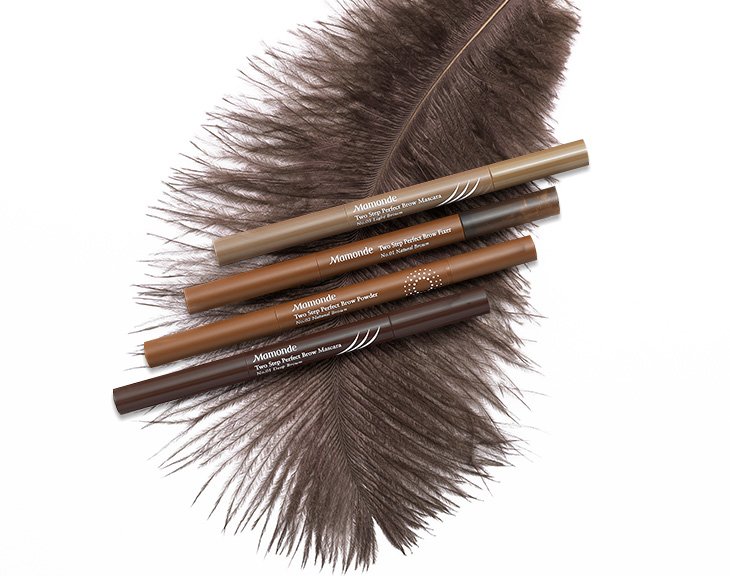 One

Two-step finishes delicate and neatly arranged eyebrows

Make eyebrow contours delicately with a pencil, and brush them with mascara for easy coloring.

2

Natural coloring without bunching even if you apply several times

The micro-powder that absorbs oil fills the eyebrows tightly and finishes smoothly without stickiness or clumping.

3

Close adhesion and lasting power even in the afternoon

It keeps the color from water and sweat for a long time with proper mixing of wax and oil.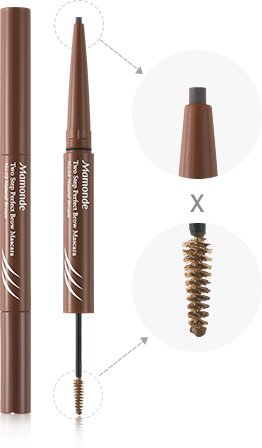 Point 1. Natural eyebrow shaping! 2mm slim pencil
Creates natural and delicate eyebrows like planting eyebrows
Point 2. Easy to use mascara from beginner to master
Natural coloring without worrying about eyebrows even if you apply several times
Meticulous coloring between the eyebrows with a thin and slim brush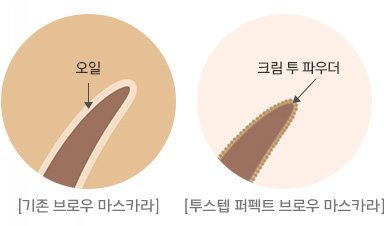 Point 3. A smooth finish with non-stick 'cream to powder'
The soft powder that is not hardened or sticky of the oil is colored like the color of the eyebrows to give a soft finish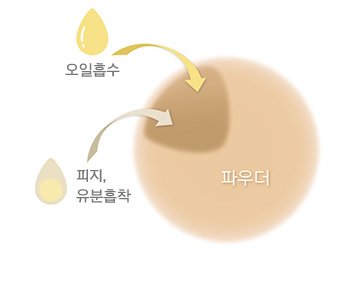 Point 4. Close adhesion and lasting power even in the afternoon
Powder that absorbs oil and oil adheres to the skin for long lasting color from external stimuli
<Two Step Perfect Brow Waterproof Test>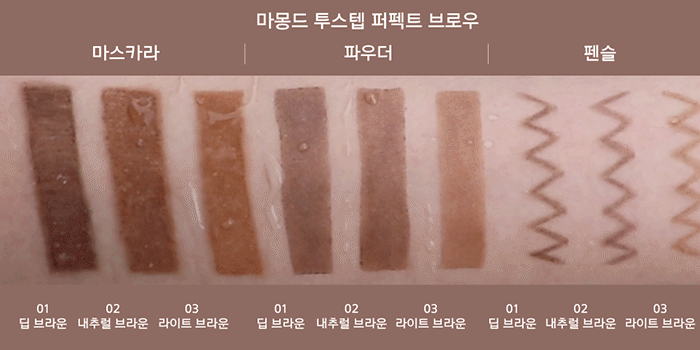 color

Introducing the two-step perfect brow line