Mamonde Moisture Ceramide Light cream 50ml
feature of product
Moisture Ceramide Light Cream
MOISTURE CERAMIDE LIGHT CREAM
A fresh type of Hibiscus Moisturizing Barrier Cream that strengthens the disordered skin barrier to give it a moist and strong skin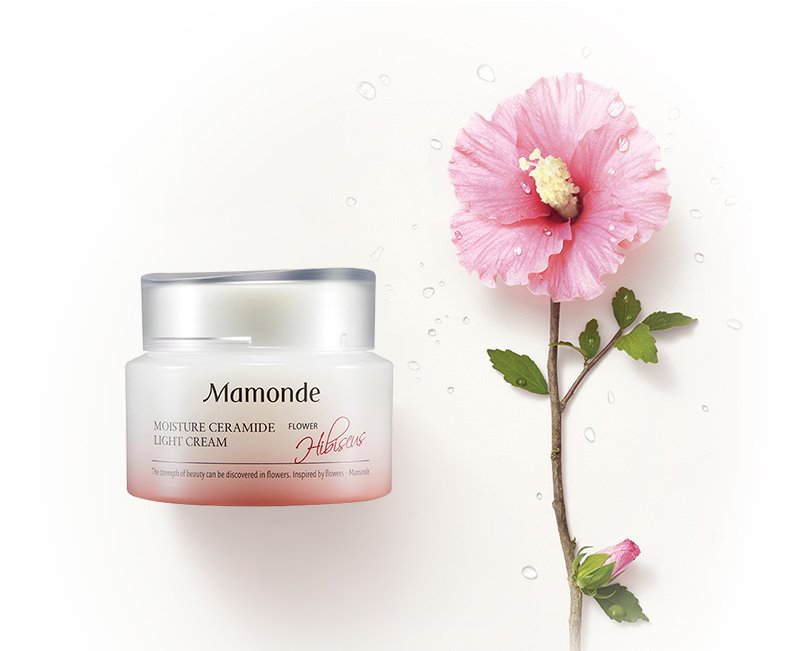 One

Strong green light moisturizing barrier

Originally developed Ceramide PC-104 ingredient and double-strengthened Mugunghwa moisturizing ingredient strengthen the skin barrier and deliver deep moisture to the skin.

2

Double layer of moisturizing film

Double-moisture Barrier technology firms the skin's moisture support to maintain a deep, comfortable moisturization for a long time.

3

Moisturizing barriers with different roots

It improves the skin barrier that collapses due to harmful environments such as fine dust and makes the skin healthy with a different root.

4

Comfortable and soft texture

With Lipid Networking System technology, formulations that have a structure similar to that of the skin gently adhere to the skin and wrap the skin comfortably.
Green light moisturizing barrier cream comparison
Green light moisturizing barrier cream for my skin